HERS ratings, blower door tests, and duct leakage testing are key to keeping your home in good condition.
New Braunfels Energy Auditing
Don't fret if you have been told your home does not meet local regulations- our professionals will help guide you through the process to ensure a smooth transition.
More Energy Efficient Homes
"Our mission is to optimize residential buildings to be energy efficient for tomorrow's generations."
At Lone Star Energy Efficiency, we strive to help our customers save on energy costs. We offer RESNET Home Energy Ratings that provide a preconstruction analysis of plans and onsite insulation inspections, as well as post-construction diagnostic testing. Contact us today with any questions.
Having an Energy Star certified home is a terrific way to conserve both money and energy, as well as do your part in preserving the environment. Nevertheless, to earn this certification, your house must meet severe standards. Fortunately, our team at Lone Star can help guide you through this process every step of the way!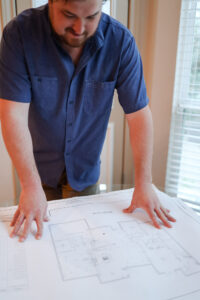 The International Energy Conservation Code is a set of standards that all Texas structures must follow. In some Tx cities, third-party auditors must inspect these codes, and we can assist you in meeting the most recent requirements! When the time comes, we will be glad to assist you; don't hesitate to contact us right now about remaining compliant.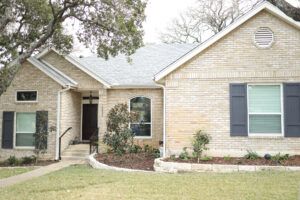 We are the most competent at-home energy audit services. Our staff will arrive on your premises to examine how well you're doing with insulation, heating systems, and other aspects of your home's energy efficiency, then we'll be able to offer suggestions on what needs to be improved or changed for better indoor air quality and lower energy consumption.
Lone Star is a company dedicated to assisting Texans throughout the state in lowering their energy expenses while also enhancing health, safety, and well-being for those who are economically vulnerable. With our environmental audit services, we can help you satisfy your auditing requirements!
If you are in the process of constructing a new multi-family residence, we have plenty of options to help make your building meet energy efficiency standards. We provide weatherization and air sealing services for homes throughout Texas that will ensure your structures pass any tests with ease.
We take pride in helping all our clients with our professional home energy auditing services.
Lone Star Energy Efficiency is a firm that specializes in advising developers on how to build energy-efficient structures. We've been able to learn all there is to know about Texas energy efficiency so that our clients can be certain their needs are met local code compliance-wise!
Carolyn Tisdale
October 30, 2022.
Our home energy audit went great! The duct leakage test showed one of our systems was leaking. Clay was friendly and so knowledgeable about energy efficiency.
Mark Armand
October 26, 2022.
The City of San Antonio requires IB167 so we called Lone Star Energy Efficiency to help us out. The whole process was simple and easy.
Jennifer Castle
October 24, 2022.
We had a great experience working with Lone Star for our new home construction. Call Lone Star for your blow door testing and energy efficiency needs because they were very knowledgeable about the entire process.
Clinton Justus
October 23, 2022.
This company is professional and great to work with!
Linda Burgess
October 21, 2022.
Lone Star helped us with an IB 167 inspection. Clay came out and performed a blower door and duct leakage test for us. We received the paperwork quickly. I recommend this company 100%.
Jesse Wilkins
September 25, 2022.
This company is professional and great to work with!
Carl Bain
September 8, 2022.
Lone Star came out to do a blower door test and duct leakage test on my home. It was quick and easy. I appreciate the service.
Anne Vincent
September 6, 2022.
This is a really great company. They were able to come out and do an evaluation of our home. Clay did a blower door test and found all the places where air was leaking. By doing the relatively minor repairs and weatherization Lone Star recommended our whole house feels cooler without having to replace our HVAC ! I was sure we were going to have to replace it because it wasn't keeping up. Turns out it can keep up now! Not only that, but on the new construction project we are considering Clay was able to look at the plans and specs and do an audit to make sure that our investments for the future would not only meet the codes but would also would help us save money on the bills long term. This is a company that puts money back in your pocket over time and I love that. Working with them was a great decision. We saved money, protected our investment in our home through knowledgeable repairs, were able to make informed decisions about our future energy use, and reduce our impact on the planet. It was easy to schedule. Clay was dependable about scheduling and budget, he was friendly and at no point was it uncomfortable to have them in the house. The business is family owed and they were just lovely people. THREE CHEERS FOR LONE STAR!
Brett Owen
September 6, 2022.
So easy to work with and great communication! Clay was on time and friendly. He helped me diagnose an issue with our water heater and find a more energy efficient one. The job was done in no time.
Best Energy Consultants in New Braunfels, Tx
A NEW BRAUNFELS HOME ENERGY CONSULTANT YOU CAN TRUST
Certified RESNET HERS Rater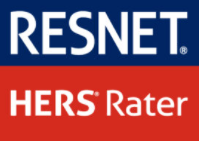 Building Performance Institute
Energy Star Certification
Regional Certification Agency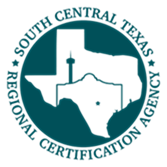 Neighborhoods in New Braunfels, Tx