HERs rating - Blower Door and Duct leakage testing are key factors in maintaining the health of your home.
San Antonio Energy Auditing
Have you been told that your home is not in compliance with local regulations? Don't worry, our experts will help guide the process and ensure it goes smoothly.
San Antonio, Texas
(Tx), 78209
More Energy Efficient Homes
"Our mission is to optimize residential buildings to be energy efficient for tomorrow's generations."
When looking for the best way to cut your energy costs, look no further than Lone Star Energy Efficiency. We offer RESNET Home Energy Ratings that will provide a preconstruction analysis of plans and onsite insulation inspections, as well as post-construction diagnostic testing in order to help lower those monthly bills! Contact us today with any questions.
Energy Star certified buildings are a great way to save money and energy and protect the environment. But, to be an Energy Star home, you must meet strict standards that Lone Star can help walk through with you! Call now for more information on how we'll get started helping your family achieve these successes together.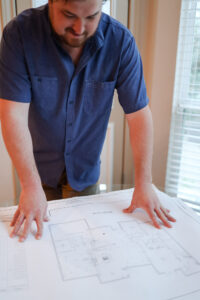 The International Energy Conservation Code is a set of guidelines that every building in Texas must meet. Third-party auditors are required to inspect these codes in some Tx cities, and we can help you get up-to-speed with meeting the newest standards! We will be happy to help when the time comes; don't hesitate to call today about remaining compliant.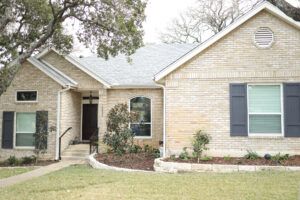 Hi! We are the best at-home energy audit services. Our team will come to your property and assess how you're doing with insulation, heating systems, etc., then we can give some tips on what needs changing or improving for better indoor air quality and less energy consumption.
Lone Star is dedicated to helping Texans across the state reduce their energy costs and improve health, safety, and well-being for those economically vulnerable. We can help you meet your auditing needs with our environmental consulting services!
We offer options to serve your energy efficiency goals if you are currently building a new multi-family community that needs help with IECC Compliance or Energy Ratings. Whether it's weatherization and air sealing services for homes across Tx, We perform our tests to keep your buildings up to code and energy efficient.
We take pride in helping all our clients with our professional home energy auditing services.
Lone Star Energy Efficiency is a company that specializes in helping builders construct energy-efficient buildings. With over 10 years of experience, we're an expert at what we do and have been able to learn all about Texas so our clients can be sure they are getting their needs met local code compliance wise as well!
Carolyn Tisdale
October 30, 2022.
Our home energy audit went great! The duct leakage test showed one of our systems was leaking. Clay was friendly and so knowledgeable about energy efficiency.
Mark Armand
October 26, 2022.
The City of San Antonio requires IB167 so we called Lone Star Energy Efficiency to help us out. The whole process was simple and easy.
Jennifer Castle
October 24, 2022.
We had a great experience working with Lone Star for our new home construction. Call Lone Star for your blow door testing and energy efficiency needs because they were very knowledgeable about the entire process.
Clinton Justus
October 23, 2022.
This company is professional and great to work with!
Linda Burgess
October 21, 2022.
Lone Star helped us with an IB 167 inspection. Clay came out and performed a blower door and duct leakage test for us. We received the paperwork quickly. I recommend this company 100%.
Jesse Wilkins
September 25, 2022.
This company is professional and great to work with!
Carl Bain
September 8, 2022.
Lone Star came out to do a blower door test and duct leakage test on my home. It was quick and easy. I appreciate the service.
Anne Vincent
September 6, 2022.
This is a really great company. They were able to come out and do an evaluation of our home. Clay did a blower door test and found all the places where air was leaking. By doing the relatively minor repairs and weatherization Lone Star recommended our whole house feels cooler without having to replace our HVAC ! I was sure we were going to have to replace it because it wasn't keeping up. Turns out it can keep up now! Not only that, but on the new construction project we are considering Clay was able to look at the plans and specs and do an audit to make sure that our investments for the future would not only meet the codes but would also would help us save money on the bills long term. This is a company that puts money back in your pocket over time and I love that. Working with them was a great decision. We saved money, protected our investment in our home through knowledgeable repairs, were able to make informed decisions about our future energy use, and reduce our impact on the planet. It was easy to schedule. Clay was dependable about scheduling and budget, he was friendly and at no point was it uncomfortable to have them in the house. The business is family owed and they were just lovely people. THREE CHEERS FOR LONE STAR!
Brett Owen
September 6, 2022.
So easy to work with and great communication! Clay was on time and friendly. He helped me diagnose an issue with our water heater and find a more energy efficient one. The job was done in no time.
Best Energy Consultants in San Antonio, Tx
A SAN ANTONIO HOME ENERGY CONSULTANT YOU CAN TRUST
Certified RESNET HERS Rater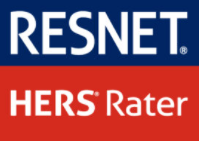 Building Performance Institute
Energy Star Certification
Regional Certification Agency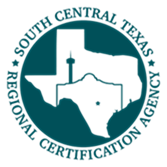 Neighborhoods in San Antonio, Tx
Downtown, Lackland AFB, Hills and Dales, Fort Sam Houston, Mission del Lago, St. Mary's Strip, St. Mary's Gateway District, Southeast Side, Tobin Hill, Woodlawn Lake, River Rock Ranch, Indian Hills, Woodlands of Camino Real, Solana Ridge, Mahncke Park, Quail Creek, Braun Station, St. Paul Square, South San Antonio, The Heights at Stone Oak, Healy-Murphy, Loma Park, Monte Vista Historic District, Denver Heights, Meadow Village, Brooks City Base, Dignowity Hill, steubing ranch, Woodlawn Hills, Terrell Heights, Lackland Terrace, Crown Meadows, East Terrell Hills, Eastside Promise Neighborhood, Encino Ranch, Ingram Hills, Bluffview at Camino Real, Castle Hills Forest, Shavano Heights, Bergs Mill, Olmos Park Terrace, Kentwood Manor, Greater Harmony Hills, Far North Central, La Villita, Babcock North, Dellview, Oak Park / Northwood, Dellcrest Forrest, Harlandale, Redland Woods
Top Sights in San Antonio
Attractions in San Antonio, Tx